Flexible TMS Integration Solutions
When it comes to TMS solutions, a one size fits all approach rarely works! At SaaS we believe that best of breed technology can only be achieved by integrating partner's seamlessly into one cohesive system. Our success has been in recognizing that we can't do it all and we have integrated with various software and technology providers to take advantage of their expertise.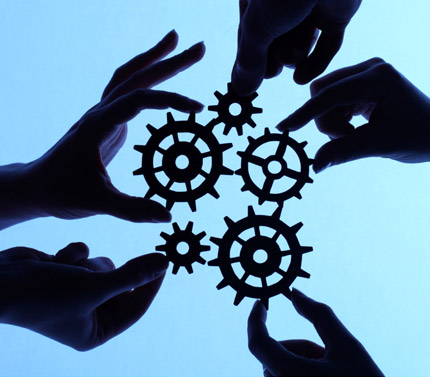 Industry experience has taught us that many freight payment applications have been developed using an approach that has led to inefficient "legacy" systems. With the constant change in technology, many providers have been forced to add new products or features to keep pace with competitor offerings without properly addressing the systems integration. This leads to inefficient processes, silo applications that don't communicate with each other, having to maintain and update duplicate tables, etc.

In other scenarios, you may be looking to add a new application or product offering. Regardless of the initiative, SaaS can provide assistance and by architecting a solution that is integrated to increase efficiencies and reduce operational costs.
More than 150+ satisfied customer worldwide
"First off, I want to tell you how much SaaS has made my life easier. We are finally out on the streets showing it to new customers, and before I could even get back to the office, the new customer emailed me and asked me to send the password as soon as they were set up"

Thank you,

Jennifer Rutledge Majestic Transportation

"Thank you for all you have done for me in growing our 3PL business. You really were invaluable to me and I would have never been able to get off the ground without your help!!"

Jerry McConnell Owner

"I appreciate working with you and your team. I don't feel like I am a number and because you have us as a customer you are on to other things. In fact, I think we ask a lot and you give us a lot and happy to be a reference at any time. Enjoy working with you!"

Jim Bramlett General Manager LTL uship.com

"I wanted to reach out to you letting you know how much we appreciate you and your crew for taking complete care of our software conversion/upgrade onto our dedicated server over the Thanksgiving holiday weekend. The new release offers many new options that help to make our processes work timelessly.

During the upgrade, our customers never missed a beat while using our system and we thank you guys for making it a seamless transition for us."

Kevin A. Epperson Vice President Schiffman Financial

"You and your team have been great partners in helping us expand our 3PL services."

Bob Bettencourt, AMAC Logistics
Request a free demo! Give a try
Fully featured and with no obligations.
Request a Free Demo ›
Or Call 844-722-7763