Carrier Selection and Rate Management
A rate engine is the cornerstone of an efficient TMS and freight audit and payment system.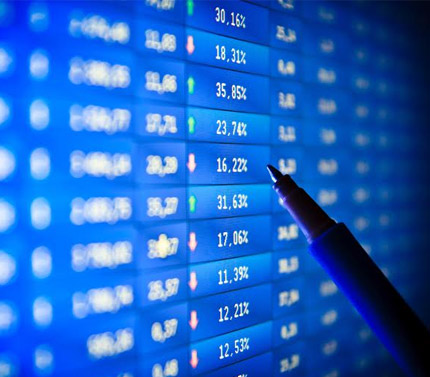 The freight rating process can be quite a challenge having to maintain numerous customer rate tables, a myriad of accessorial charges, fuel surcharges, etc. SaaS simplifies the process by providing a user-friendly table driven user interface for managing and updating carrier rates. Our rate engine uses a business rules methodology to manage unique rating scenarios, which eliminates the need for IT resources to have to write code to handle one off exceptions.
In addition, the rating process can be managed using application program interfaces (API's) where rates are 'pulled' directly from the carrier's website. This is a differentiating feature of SaaS because many providers only provide one or the other, not both.
SaaS has the ability to configure the rating process based on the specific requirements of each customer. Our API rating is fully integrated with over seventy-five carriers and that includes all of the major LTL carriers. Our customers especially like this process because it fast tracks the carrier onboarding process by eliminating much of the time associated with traditional contract rate management.
Carrier Selection
Least cost carrier
Transit times
Origin/destination carrier terminal information
Quote and ship function
Freight quoting
Store carrier quote number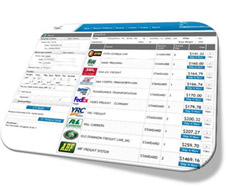 Rate Management Overview
Manage contracts and rates for multiple modes (Parcel, LTL, Truckload, Air, etc.)
Easily add accessorial charges and line-haul amounts
Set up rates for customers using

Parent /Child mapping
Rate copy/ profile mapping
Multi-tier client
Use buy/sell rates, uplift rates, and customer facing rates
Use customer profiles to enable uplifts, management fees, and gain share models
Maintain unique customer accessorial and fuel charges vs. carrier contract

LTL Rates

Carrier Rate Web Service

All major LTL carriers API Integration

SMC Com

SMC RatewareXL
SMC tariff rate
Carrier Connect COM
Carrier ConnectXL

Middlewest Com

Carrier specific or customized tariff rates

Cost per hundred rate
Pallet and pieces rate
Multi class rate

Truck Load Rate

PC Miler web service
Mile Maker

Zone Rate

Zone upload
Zone definition
Quick entry
UPS, FedEx and DHL
Customer specific rates
Published rate access
Zone level discount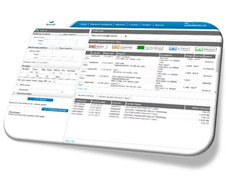 More than 150+ satisfied customer worldwide
"Thank you for all you have done for me in growing our 3PL business. You really were invaluable to me and I would have never been able to get off the ground without your help!!"

Jerry McConnell Owner

"I appreciate working with you and your team. I don't feel like I am a number and because you have us as a customer you are on to other things. In fact, I think we ask a lot and you give us a lot and happy to be a reference at any time. Enjoy working with you!"

Jim Bramlett General Manager LTL uship.com

"You and your team have been great partners in helping us expand our 3PL services."

Bob Bettencourt, AMAC Logistics

"I wanted to reach out to you letting you know how much we appreciate you and your crew for taking complete care of our software conversion/upgrade onto our dedicated server over the Thanksgiving holiday weekend. The new release offers many new options that help to make our processes work timelessly.

During the upgrade, our customers never missed a beat while using our system and we thank you guys for making it a seamless transition for us."

Kevin A. Epperson Vice President Schiffman Financial

"First off, I want to tell you how much SaaS has made my life easier. We are finally out on the streets showing it to new customers, and before I could even get back to the office, the new customer emailed me and asked me to send the password as soon as they were set up"

Thank you,

Jennifer Rutledge Majestic Transportation
Request a free demo! Give a try
Fully featured and with no obligations.
Request a Free Demo ›
Or Call 844-722-7763