Full Application Development or Individual Modules
Combining freight payment data with a TMS provides a tightly integrated system for better managing inbound and outbound transportation costs. 3PL's can easily manage buy/sell, markup and gain share rates. Shippers can better manage and analyze transportation costs for outbound customer shipments and inbound procurement costs.
SaaS has extensive experience in the development of full scale freight audit and payment system that incorporates the various critical processes of traditional freight audit and payment systems. SaaS utilizes our proprietary rate engine as the core component of the system. We can combine our technology and experience in development of any or all of the key components of freight payable systems that include: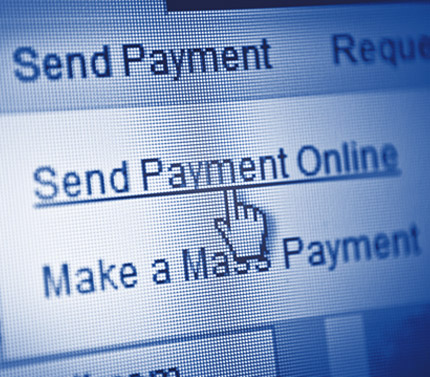 Exception resolution management
A collaborative web portal allows customers and carriers a single view of all exceptions invoices so that the appropriate action can be taken in a pro-active environment. Rate issues can be resolved, invoices can be approved, supporting documents can be attached and GL codes can be assigned.
Data warehouse
A master data warehouse can be used to integrate data from disparate sources for internal operational metrics, customer business intelligence tools, analytical reports and more.
Business intelligence tools
Dashboards are a very effective for displaying metrics, KPI's, scorecards in an easy user interface. Ad hoc reporting and query builder tools are also very effective when you need to drill down to find specific information.
Data capture technologies
We can assist with EDI, OCR, API's or emerging e-invoicing technologies to eliminate paper and reduce operational costs.
Payables and receivables management
Customer invoicing and funding can be automated to ensure that your customers/ carriers are being paid and according to their terms.
Service fee calculator
If you have issues with customers being billed incorrectly, we can create a billing system to eliminate these potentials issues that affect your cash flow.
Working with SaaS, customers can develop or enhance existing applications resulting in a state of the art leading edge system that will allow you to efficiently compete in the highly competitive freight audit and payment market. SaaS will work with your team on a long term IT roadmap that encompasses the entire scope of all processes and programs for a fully developed freight audit and payment system.
More than 150+ satisfied customer worldwide
"First off, I want to tell you how much SaaS has made my life easier. We are finally out on the streets showing it to new customers, and before I could even get back to the office, the new customer emailed me and asked me to send the password as soon as they were set up"

Thank you,

Jennifer Rutledge Majestic Transportation

"You and your team have been great partners in helping us expand our 3PL services."

Bob Bettencourt, AMAC Logistics

"I appreciate working with you and your team. I don't feel like I am a number and because you have us as a customer you are on to other things. In fact, I think we ask a lot and you give us a lot and happy to be a reference at any time. Enjoy working with you!"

Jim Bramlett General Manager LTL uship.com

"I wanted to reach out to you letting you know how much we appreciate you and your crew for taking complete care of our software conversion/upgrade onto our dedicated server over the Thanksgiving holiday weekend. The new release offers many new options that help to make our processes work timelessly.

During the upgrade, our customers never missed a beat while using our system and we thank you guys for making it a seamless transition for us."

Kevin A. Epperson Vice President Schiffman Financial

"Thank you for all you have done for me in growing our 3PL business. You really were invaluable to me and I would have never been able to get off the ground without your help!!"

Jerry McConnell Owner
Request a free demo! Give a try
Fully featured and with no obligations.
Request a Free Demo ›
Or Call 844-722-7763