Other Services
SaaS Transportation provides additional services using our internal IT resources. We have local, near shore and offshore options for virtually any type of IT related project. In addition, we can also provide on-site resources for project management, staff augmentation, programming, etc.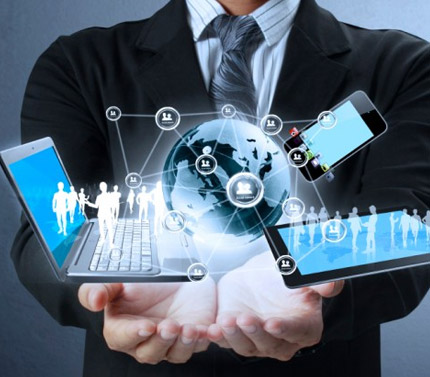 Exception resolution management
A collaborative web portal allows customers and carriers a single view of all exceptions invoices so that the appropriate action can be taken in a pro-active environment. Rate issues can be resolved, invoices can be approved, supporting documents can be attached and GL codes can be assigned.
Data warehouse
A master data warehouse can be used to integrate data from disparate sources for internal operational metrics, customer business intelligence tools, analytical reports and more.
Business intelligence tools
Dashboards are a very effective for displaying metrics, KPI's, scorecards in an easy user interface. Ad hoc reporting and query builder tools are also very effective when you need to drill down to find specific information.
Data capture technologies
We can assist with EDI, OCR or emerging e-invoicing technologies to eliminate paper and reduce operational costs.
Payables and receivables management
Customer invoicing and funding can be automated to ensure that your customers/ carriers are being paid and according to their terms.
Service fee calculator
If you've had issues with customers being billed incorrectly or not billed at all, we can create a billing system to eliminate these potentials issues that affect your cash flow.
IT Consulting Services

SaaS offers full service IT consulting services from web design, application development, software integration, hardware systems design, procurement and setup and offshore outsourcing services, project management, and human resources. Our business approach combines the most strategic aspects of both onshore and offshore models providing our clients with the highest quality projects at significantly reduced costs and shorter project duration.
SaaS was founded on the premise of building long-term relationships and providing powerful results for companies. Our goal is to become our clients Information Technology partner. When you hire SaaS, you are not just hiring a consultant. You are hiring a company and a team of managed IT professionals; yet still only paying similar rates to what an experienced consultant would charge.
We gain knowledge of your business and help you apply technology quickly and intelligently to meet your goals. Our skilled team of Project Managers and Software & Hardware Engineers works closely with each client to accurately assess their requirements and determine the appropriate business offering.
Where needed, the highly proficient offshore team provides the bandwidth and flexibility to allow for a cost-effective 24-hour work schedule. Whether it's a one page, a medium sized office application, or a long-term offshore resource commitment, IVS provides world-class solutions to meet all your development needs.
More than 150+ satisfied customer worldwide
"You and your team have been great partners in helping us expand our 3PL services."

Bob Bettencourt, AMAC Logistics

"I appreciate working with you and your team. I don't feel like I am a number and because you have us as a customer you are on to other things. In fact, I think we ask a lot and you give us a lot and happy to be a reference at any time. Enjoy working with you!"

Jim Bramlett General Manager LTL uship.com

"I wanted to reach out to you letting you know how much we appreciate you and your crew for taking complete care of our software conversion/upgrade onto our dedicated server over the Thanksgiving holiday weekend. The new release offers many new options that help to make our processes work timelessly.

During the upgrade, our customers never missed a beat while using our system and we thank you guys for making it a seamless transition for us."

Kevin A. Epperson Vice President Schiffman Financial

"First off, I want to tell you how much SaaS has made my life easier. We are finally out on the streets showing it to new customers, and before I could even get back to the office, the new customer emailed me and asked me to send the password as soon as they were set up"

Thank you,

Jennifer Rutledge Majestic Transportation

"Thank you for all you have done for me in growing our 3PL business. You really were invaluable to me and I would have never been able to get off the ground without your help!!"

Jerry McConnell Owner
Request a free demo! Give a try
Fully featured and with no obligations.
Request a Free Demo ›
Or Call 844-722-7763